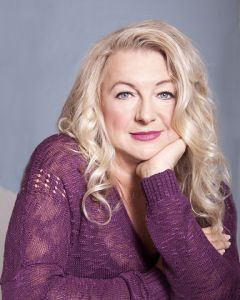 Have you wanted to study and learn from the Psychic of the Year Jill M. Jackson, yet you do not live close enough to attend her in person classes?
Jill designed her online Intuitive Compass Academy due to the overwhelming requests of her clients and students so they can learn at their own pace in the privacy of their homes!
Within this Academy, students may learn in levels or stages. This provides the best opportunity to truly grasp, understand, and comprehend the vast array of topics.
There are 2 paths you can choose!
Sign up and complete each level and go as far as you desire. You register for one level at a time and go at your own pace.
Participate in the courses with the intention of becoming a Professional Psychic certified by two-time winner of Best American Psychics' Psychic of the Year Jill M. Jackson. Please see section below with certification information and requirements.
Each week the sections will include lectures on each topic, exercises, and some audio files to listen to.
Many blessings as you Find Your True North!
TESTIMONIALS
"The best assurance any future client can have with a company, or person, in this case, are returning clients. I have been a student of Jill's for 4 years. Throughout the years, I have taken both Psychic and Mediumship courses. You get your money's worth! The courses are very clear with no ambiguity. Jill can take a very complex subject and break it down in a manner that is clear and easy to understand. I believe that is the truest testament to Jill's ability as a teacher.
Additionally, you can feel Jill's heart in all of her work. It is abundantly clear how much she cares about her work and the success of each student.
I began as someone who was scared of her own abilities and the feeling of being alone on this path to a confident and now current reader myself. Four years ago, I was on the fence deciding whether or not to take a course with Jill. I'm so glad I made the choice to try it! If you were like me, on the fence trying to decide whether or not to take one of Jill's courses, my advice is to take it! Jump! I am confident you will not be disappointed." Ashely Anne
"It has been my privilege to study with Jill M. Jackson in Psychic Development Levels I and II, as well as Mediumship Levels I and II.  Through this learning process, I got a comprehensive knowledge base of who I am and an understanding of my new spiritual path.  Jill is very thorough; she includes practical exercises to deepen the grounding and connection with Spirit, as well as more challenging exercises as the student grows.  Not only is Jill an incredibly gifted, accurate psychic/medium, she has always been a supportive, positive influence in my own development.  She has not only mentored me, but encouraged me to move forward.  She is always professional and ethical in all her interactions.  She has also included me in opportunities for furthering my professional Mediumship career.  Anyone who studies with Jill will grow as a psychic or medium……. or both!  Jill is the real deal!" Anthony Mikolojeski https://www.amikolojeskipsychic.com/
"The Mediumship Courses changed my life; more specifically, Jill M Jackson changed my life.  I discovered so much and I can't really put into words how significantly this class has changed my daily existence. I learned more about myself than I ever could have imagined. I also met so many amazing and awesome Light Workers; and I met my partner in light and love, my wife, Virginia Carter Healy. I can't speak enough about this opportunity.  You will learn about your humanity and you will also get the opportunity to understand Mediumship and what it really entails. The experiences in this class and the entire course are priceless.  Best of all, you will walk out better knowing yourself and this entire world. You are truly being taught how to engage your mediumship and better understand it, and as Mediums in a very human existence, nothing is more valuable than that. OUGA SUTH (Onward, Upwards, Greatness Abounds. Soak up the Humanity)" – Seth David "Suits" Healy–